This weekend was all about food and family. Sadly, it was also all about Meg failing to take pictures... as usual.
Friday night, Bill's sister Liss and her partner, Sean, came into the city for dinner and drinks. We took them to Zahav in Society Hill. I had never been there myself so it worked out really well.
Zahav is an Israeli restaurant that mixes real, true Mediterranean fare with a contemporary atmosphere. We shared a pitcher of Lemonnana, a mixture of whiskey, mint, lemon and verbena, which was pretty amazing. We also started with warm, Turkish hummus, crispy haloumi- a tangy cheese, Hungarian beef stew, fried cauliflower and stuffed grape leaves. The haloumi and fried cauliflower were out-of-this-world good. Our second plates of ground beef and lamb, hanger steak and spiced eggplant were also pretty delicious.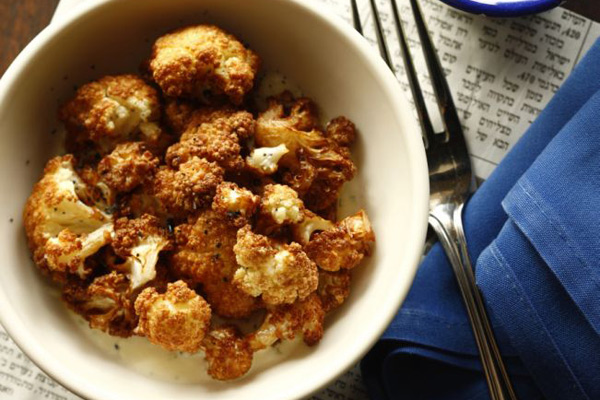 The whole experience, however, was slightly lessened by the extremely pushy wait service and the terrible music. A weird, top-ten of the 90's soundtrack played really loudly, totally distracting from the food and conversation. And then our waiter and another member of the service staff constantly pushed us to buy more and look at more food, even when we made it known we didn't want more. The restaurant is hardly going out of business or lacking in funds, so the pushing was definitely unwarranted.
After dinner we headed to Triumph Brewery a few blocks away. Bill and I had been here once or twice before and really liked the atmosphere. Good drinks, casual atmosphere and fun, live music with a smaller crowd. Sadly, when we took Liss and Sean there, the place was packed and the music was bad. The dance floor was filled with drunk, aging hippies. We did grab a drink at the less-crowded upstairs bar and savored the rest of the night.
Photo courtesy of Triumph Brewery
Bill and I at Triumph a few years ago.
The next morning, well afternoon actually, we headed to Northern Liberties for a hipster-style brunch at Darling's Diner. Darling's might be in the hipster-capital of the city but they have good food and they bring it out fast. I ate up a tasty eggs benedict with potatoes. Mmm....
If that wasn't enough eating out and stuffing ourselves, we picked up some dinner for ourselves and Bill's parents on Sunday. They stopped in on their trip back home from their vacation home in South Carolina and wanted something light and healthy. So we ordered pick-up from Fare, the organic restaurant down the street. Bill and I went to eat there when it first opened and while Bill thought it was decent, I was unimpressed. I was glad we went a second round, though, as my flank steak with potatoes and green beans was pretty amazing. The organic and locally-sourced meal got accolades all around.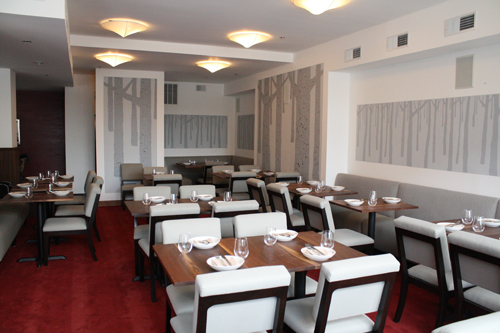 So that was our food-filled weekend. Did you grab anything good to eat?